privacy policy
Home /
privacy policy
PRIVACY POLICY
This Privacy Policy covers services provided to you by our office. By law, we are required to maintain the privacy of protected health information and to provide you with the Policy of our legal duties and privacy practices with respect to protected health information. Protected health information consists of information about you (including demographic information) that may identify you and that relates to your past, present, or future physical or mental health or condition. It also includes related health care services. The Policy describes how Pikes Peak may use and disclose your protected health to carry out treatment, payment, or health care operations. Other uses and disclosures of your information will be made only with your written authorization (unless otherwise permitted or required by law). The Policy also describes your rights to access and control your protected health information and informs you of your rights to make a complaint to either the office or to the Secretary of Health and Human Services if you believe we have violated your rights. We are required to abide by the terms of the Policy. We may change the terms of the policy at any time. The new notice will be effective for all protected health information that we maintain at the time of the change. We can provide you with any revised Policy upon request. You may contact our office by one of two ways: calling our OFFICE MANAGER and requesting that a revised copy be sent to you in the mail, or asking for one at your next appointment. Please read this Policy carefully.
NOTICE OF PRIVACY PRACTICES
This Notice describes how medical information about you may be used and disclosed and how you can get access to this information. Please review it carefully. If you have any questions about this Notice, please contact the OFFICE MANAGER. We are required by law to maintain the privacy of our patients' health information and to provide you with this Notice of our legal duties and privacy practices with respect to protected health information. Protected health information consists of information about you – including demographic information – that may identify you and that relates to your past, present, or future physical or mental health or condition and related health care services.
1 USES AND DISCLOSURES OF PROTECTED HEALTH INFORMATION
Uses and Disclosures of Protected Health Information for Treatment, Payment, or Operations Your protected health information may be used by your doctor for treatment, payment, and health care operations as described here without authorization from you. It may be used and disclosed by your doctor, the office staff, and others outside our office who are involved in your care and treatment for the purpose of providing health care services to you and to pay your health care bills, which are used to support the operation of the doctor's practice. The following are examples of ways in which your protected healthcare information may be used by your doctor and the office staff without your specific authorization. Please note that these examples are not meant to be exhaustive, only to describe the types of uses and disclosures that can possibly be made by our office. Treatment: Your protected healthcare information may be used and disclosed to provide, coordinate, or manage your health care and any related services, including services rendered from another doctor, consultation with another doctor, or the management of your health care with a third party. Payment: Your information may be used, as needed, to obtain or provide payment for your medical services. This includes disclosures to other entities, such as in the case that your health insurance plan may undertake certain activities (for example, making a determination of eligibility or coverage for benefits, reviewing services provided, and undertaking utilization review activities) before it approves or pays for services recommended to you. Operations: Your protected health information may be disclosed or used, as needed, to support the business activities of your doctor's practice. These activities include – but are not limited to – quality assessment and improvement activities; reviewing the competence or qualifications of professionals; business planning and development; and conducting or arranging for other business activities. In conducting business activities, we may use a sign-in sheet at the registration desk where you will be asked to sign your name and indicate your treating provider. We may also call you by name in the waiting room and use or disclose your protected health information, as needed, to contact you to remind you of your appointment. Whenever your protected health information is used or disclosed in an arrangement between our office and a business associate, we will have a written contract that contains terms that will protect the privacy of your information. We may use or disclose your protected health information, as necessary, to provide you with information about a product or service to encourage you to purchase or use the product or service. This may be done for a few specific, limited purposes. Your protected health information may be disclosed to another provider, health plan, or health care clearinghouse for limited operational purposes as long as the other entity has, or has had, a relationship with you. Uses and Disclosures of Protected Health Information Based upon Your Written Authorization Other uses and disclosures of your protected health information will only be made with your written authorization unless otherwise permitted or required by law. You may revoke this authorization at any time in writing, except to the extent that your doctor or the practice has taken action in reliance on the use or disclosure indicated in the authorization.
2 YOUR RIGHTS
The following is a statement of your rights, with respect to your protected health information, and a brief description of how these rights may be exercised. You have the right to inspect and copy your protected health information. This means that you may inspect and obtain a copy of your protected health information that is contained in your chart, including medical and billing records. It also includes any other records that your doctor and the practice may use to make decisions about your treatment. You may not, however, inspect or copy information compiled in reasonable anticipation of, or use in, a civil, criminal, or administrative action or proceeding. Depending on the circumstances, a decision made to deny access may be reviewable. Please contact our OFFICE MANAGER if you have questions about what access you are allowed to your medical record. You have the right to request a restriction of your protected health information, wherein you ask our office not to use or disclose any part of your protected health information for the purposes of treatment, payment, or healthcare operations. You may also request not to have your protected health information disclosed to family members or friends who may be involved in your care. Any request made must state the specific restriction requested and to whom you want the restriction to apply. Your doctor is not required to agree to a restriction that you may request but may permit use and disclosure of your protected health information if he or she believes it is in your best interest. If your doctor does agree to the requested restriction, we may not use or disclose your information unless it is needed to provide emergency treatment. If you wish to place any restriction on your protected health information, speak with the OFFICE MANAGER. You have the right to request confidential communications from us by alternative means or at an alternative location; we will accommodate reasonable requests. We will not request an explanation as to the basis for the request, but may condition this accommodation by asking you for information in regards to how payment will be handled or specification of an alternative address or another method of contact. Please make this request in writing and submit it to our OFFICE MANAGER. You may have the right to have your provider amend your protected health information, though we reserve the right to deny this request. This may include a request for an amendment of protected health information about you in a designated record set for as long as we handle that information. If we deny your request for an amendment, you have the right to file a statement of disagreement. In this case, we may prepare a rebuttal to your statement and provide you with a copy of any such rebuttal. You have the right to receive an accounting of certain disclosures made by us, if any, of your protected health information. This applies to disclosures made for purposes other than treatment, payment, or healthcare operations as described in this Policy, though it excludes any disclosures made to you, for a facility directory, to family members or friends involved in your care, or for notification purposes. It also excludes any disclosures for which you have signed an authorization. The right to receive this information is subject to certain exceptions, restrictions, and limitations.
3 COMPLAINTS
You may make a complaint to us or to the Secretary of Health and Human Services if you believe your privacy rights have been violated. You may file a complaint with us by notifying our OFFICE MANAGER. We will not retaliate against you for filing a complaint. For further information about the complaint process, contact the Office Manager. This Policy was published and becomes effective on March, 21 2019.
Testimonials
Hello. My name's Diana; I'm from Monument, Colorado. I had an impacted wisdom tooth; this infection grew and grew. By the time I went to the emergency room, the infection had moved towards half my face and moving towards my neck. The ER doctors, they called in an oral surgeon who happened to be on call which I was very fortunate that that doctor was Dr. Kunkel. Dr. Kunkel checked on me every day and made sure that the antibiotics were the right ones to work for the infection that I had. The whole time, I felt I was in excellent hands, and he totally put me at ease through this whole procedure. I would recommend Dr. Kunkel and his staff to anyone.
- Diana
My first name is Rockey Bell; I'm from Colorado Springs, Colorado. I had this big lump inside my mouth, and I wasn't really sure what it was. It was a little painful, so I came here to see what they could do with that nasty-looking thing. I was very nervous because I had thought maybe it might be cancer, or I really didn't know what it was. Dr. Kunkel is a very proficient doctor. He's very intelligent, and he talks to you like you're human. I think the staff are amazing. They've helped me with every issue I've had. They made me feel comfortable. I would recommend anybody from Colorado Springs, Monument, Falcon to Dr. Kunkel.
- Rockey
I'm Andrea Brown, and I'm from Colorado Spring, Colorado. I came to Pikes Peak Oral Surgery because I had an abscessed tooth that was getting infected. Dr. Kunkel did an extraordinary job in treating me, in diagnosing me, and I feel real comfortable that I'm on the road to recovery right now. The staff at Dr. Kunkel's office is just wonderful. I bring them treats. They are so sweet. They are terrific. It's a real nice, friendly, tight-knit group. If I were to recommend an oral surgeon to any of my friends in Peregrine or Briargate, I would definitely recommend Dr. Kunkel. I've been thrilled with his care.
- Andrea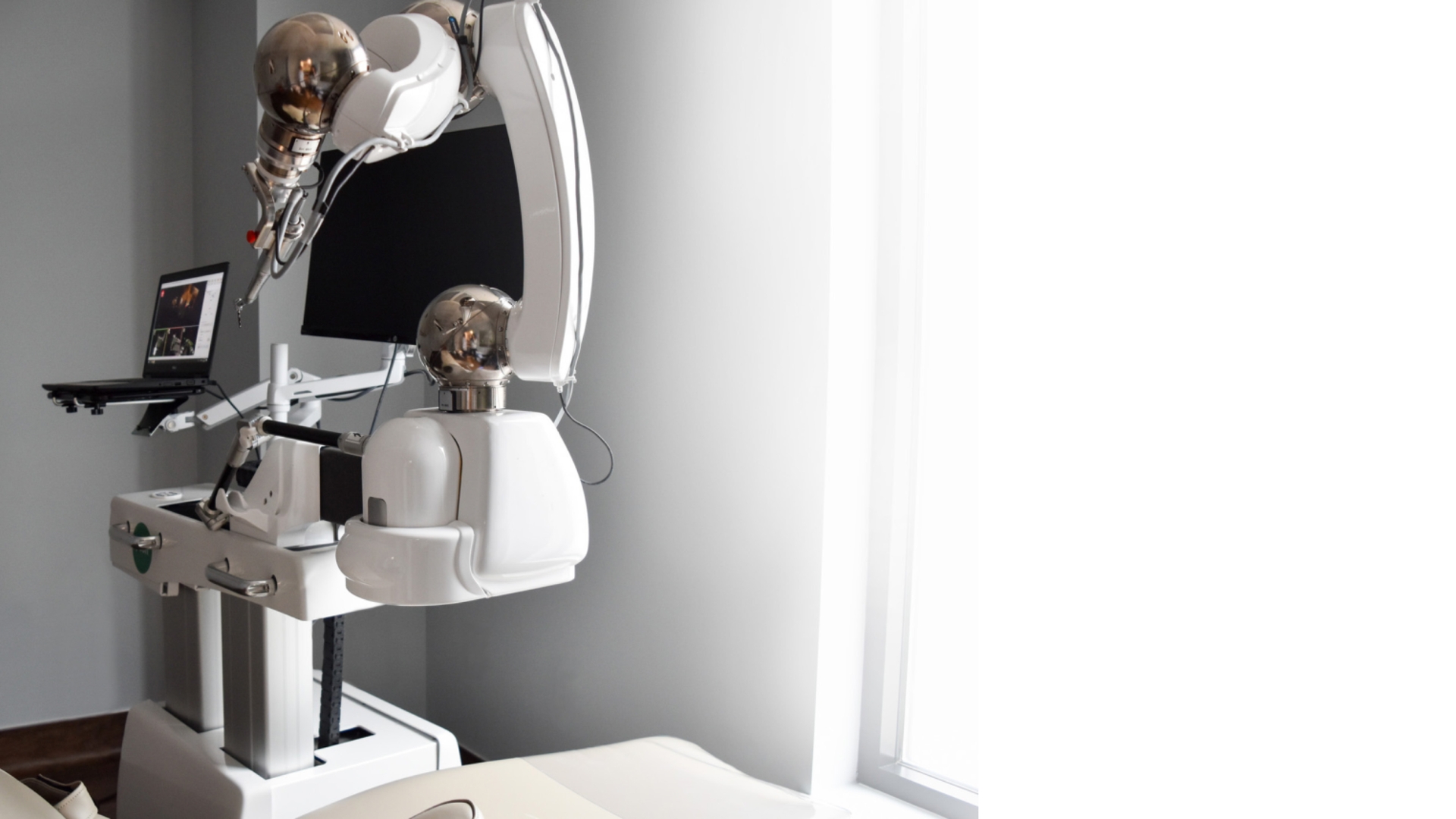 CALL FOR AN APPOINTMENT
Call our office to schedule an appointment for any procedure.
(719) 264 - 6070 | Main
3475 BRIARGATE BLVD, #102
COLORADO SPRINGS, CO 80920
CALL FOR AN APPOINTMENT
Call our office to schedule an appointment for any procedure.
(719) 264 - 6070 | Main
contact us
let's get in touch