sleep apnea
Home /
procedures
/ sleep apnea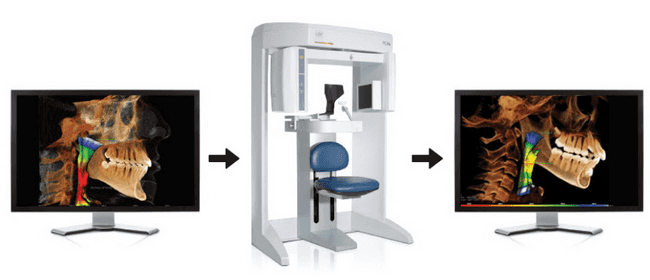 Sleep apnea is a common sleep disorder that causes you to have one or more pauses in your breathing or experience shallow breaths while you sleep. The pauses in your breathing can last anywhere from a few seconds to as long as a few minutes. This staggered breathing causes a constant disruption that moves you in and out of a restful sleep. Many patients who suffer from sleep apnea often feel exhausted even after they have slept all night long.
A lot of patients who suffer from sleep apnea do not know that they have the condition. You may have sleep apnea if you experience any of the following symptoms:
Loud snoring
Headaches in the morning
Exhaustion after a full night's rest
Restless sleeping patterns
Insomnia
Waking up with a gasping or choking sensation
Waking up with a sore or dry throat
Sleep apnea is diagnosed through a polysomnogram test, also known as a sleep study, which records specific physical activities while you sleep. These tests can be performed either at a sleep center or your home. Some patients who are diagnosed with sleep apnea can personally treat their condition at home by utilizing dental devices or changing their behaviors. But still, some sleep apnea cases are only solved through a surgical procedure performed by an oral and maxillofacial surgeon.
You may benefit from the surgical treatment of sleep apnea if
Your sleep apnea cannot be corrected with lifestyle changes such as weight loss, alcohol avoidance, smoking cessation, or side sleeping.
You experience discomfort or pain utilizing mouthpieces.
You do not experience success or feel uncomfortable utilizing breathing devices, such as the CPAP machine.
If your doctor determines that your sleep apnea is best treated through surgery, you will have an initial consultation with one of our skilled surgeons to determine the best method of surgical treatment. The surgeon will widen your breathing passages by shrinking, stiffening, or removing excess tissue in the mouth and throat or resetting the position of the lower jaw. Your procedure may be performed in our office or a hospital depending on the severity of your condition.
If you think that your sleep apnea problems are severe enough for surgical intervention, or you have received a referral from another physician, and you want to enjoy the benefits of a sound night's sleep, please call us at Pikes Peak Oral Surgery & Dental Implant Center. Dr. Kunkel and his highly trained staff are happy to assist you throughout the process and offer a solution to your sleepless nights. Please call us today to set up an initial consultation.
Testimonials
My name's Jim. I live here in Colorado Springs. Well, I was running out of chewing surfaces and needed some help so I could eat. When you want things done to your mouth, you need a perfectionist doing that, and Dr. K did that for me. I have seven implants, and they feel like real teeth, they work like a real teeth, and all my chewing issues are gone. It's kind of a modern miracle. Dr. Kunkel and his staff are — I don't think they could be any better. Life is good.
- Jim
Hi. I'm Ginny. I'm from Colorado Springs. Dr. Kunkel and I hit it off very well. He is so fastidious. He measures things completely; he explains it to you, and he'll go into the depth if you want to know what he's doing, you just ask him. I like that. It makes me feel that I know what's happening to me. When I came in for the surgery one morning and it was done, and I had assumed it would be very painful, and it took all of two pain pills, and that was it. I have two new molars, and I'm fine. A friend called the other day, and they want to do one on her, and she's back east, and she's heard all the horror stories, and I told her I thought it was great; she should come out here.
- Ginny
My name's Elizabeth; I live here in Colorado Springs. Pikes Peak Oral Surgery was recommended to me by my dentist, Dr. Robert Levens, and it's the best thing that I could have ever done. I was nervous initially coming in, I think anybody is. All of the procedures went smoothly, without a hitch. The staff here at Dr. Kunkel's are absolutely wonderful. I feel like I have my own parking spot, like I'm part of the family. They've come back to hold my hands because I was nervous during procedures. They're always happy to see me, and it's very comforting. Dr. Kunkel is amazing. He is brilliant, and I was very comfortable having him take care of me. I would absolutely recommend Dr. Kunkel to anyone. Now that I've had all the work done, it's absolutely amazing. I feel like I have a functional mouth; it's pain-free. I can eat what I want. I can smile a lot better and be comfortable with it. I'm very pleased.
- Elizabeth
Hi. I'm Veronica; I'm from Colorado Springs. I came to Pikes Peak Oral Surgery to get my tooth pulled and then also to get a dental implant. I also needed a sinus lift, and during that process, there's a bone graft as well. I was definitely a little nervous. I've never had a tooth pulled. Everybody was very nice here, and so they eased any anxiety that I had by smiling. They were very calm, very nurturing, and just overall, it was just a very friendly environment. My interactions with Dr. Kunkel have always been positive. He's so nice and just definitely put me at ease. He actually personally called with each of my procedures was done later that evening to make sure that I was doing okay, which was amazing to me. It really made me feel like he, he really cared about how I was doing. I would absolutely recommend Dr. Kunkel.
- Veronica
Hi, my name is Ron, and I'm from Colorado Springs. What happened to me is I had a major bicycle accident, road bike, and I went over the front, landed on my face. I was taken to the hospital immediately, and I was very, very happy Dr. Kunkel was on duty that day. He had to basically push and lift my upper jaw back into position and then secure it with titanium plates underneath my cheeks. As a result, at the end, I was able to basically bite and chew normally. Since my surgery, I feel absolutely normal. The staff is excellent, and I just really enjoyed coming here. Dr. Kunkel could be my son, and if he was, I'd really be proud of him. I would highly recommend him for any of your oral surgery needs; I wouldn't go to anyone else.
- Ron
Hello. My name is Mickey, and I am from Colorado Springs, Colorado. I needed to have some oral surgery — an extraction, and bone grafts, and an implant. Dr. Kunkel was just the best. Well, I had a telephone call, and then I had a little note in the mail to see how I was, and I thought that was very special. I would definitely recommend Dr. Kunkel to anyone that I could stop on the street who needs to see someone in his talent area, and I just think that Dr. Kunkel and his staff are excellent.
- Mickey
Testimonials
Hello. My name's Diana; I'm from Monument, Colorado. I had an impacted wisdom tooth; this infection grew and grew. By the time I went to the emergency room, the infection had moved towards half my face and moving towards my neck. The ER doctors, they called in an oral surgeon who happened to be on call which I was very fortunate that that doctor was Dr. Kunkel. Dr. Kunkel checked on me every day and made sure that the antibiotics were the right ones to work for the infection that I had. The whole time, I felt I was in excellent hands, and he totally put me at ease through this whole procedure. I would recommend Dr. Kunkel and his staff to anyone.
- Diana
My first name is Rockey Bell; I'm from Colorado Springs, Colorado. I had this big lump inside my mouth, and I wasn't really sure what it was. It was a little painful, so I came here to see what they could do with that nasty-looking thing. I was very nervous because I had thought maybe it might be cancer, or I really didn't know what it was. Dr. Kunkel is a very proficient doctor. He's very intelligent, and he talks to you like you're human. I think the staff are amazing. They've helped me with every issue I've had. They made me feel comfortable. I would recommend anybody from Colorado Springs, Monument, Falcon to Dr. Kunkel.
- Rockey
I'm Andrea Brown, and I'm from Colorado Spring, Colorado. I came to Pikes Peak Oral Surgery because I had an abscessed tooth that was getting infected. Dr. Kunkel did an extraordinary job in treating me, in diagnosing me, and I feel real comfortable that I'm on the road to recovery right now. The staff at Dr. Kunkel's office is just wonderful. I bring them treats. They are so sweet. They are terrific. It's a real nice, friendly, tight-knit group. If I were to recommend an oral surgeon to any of my friends in Peregrine or Briargate, I would definitely recommend Dr. Kunkel. I've been thrilled with his care.
- Andrea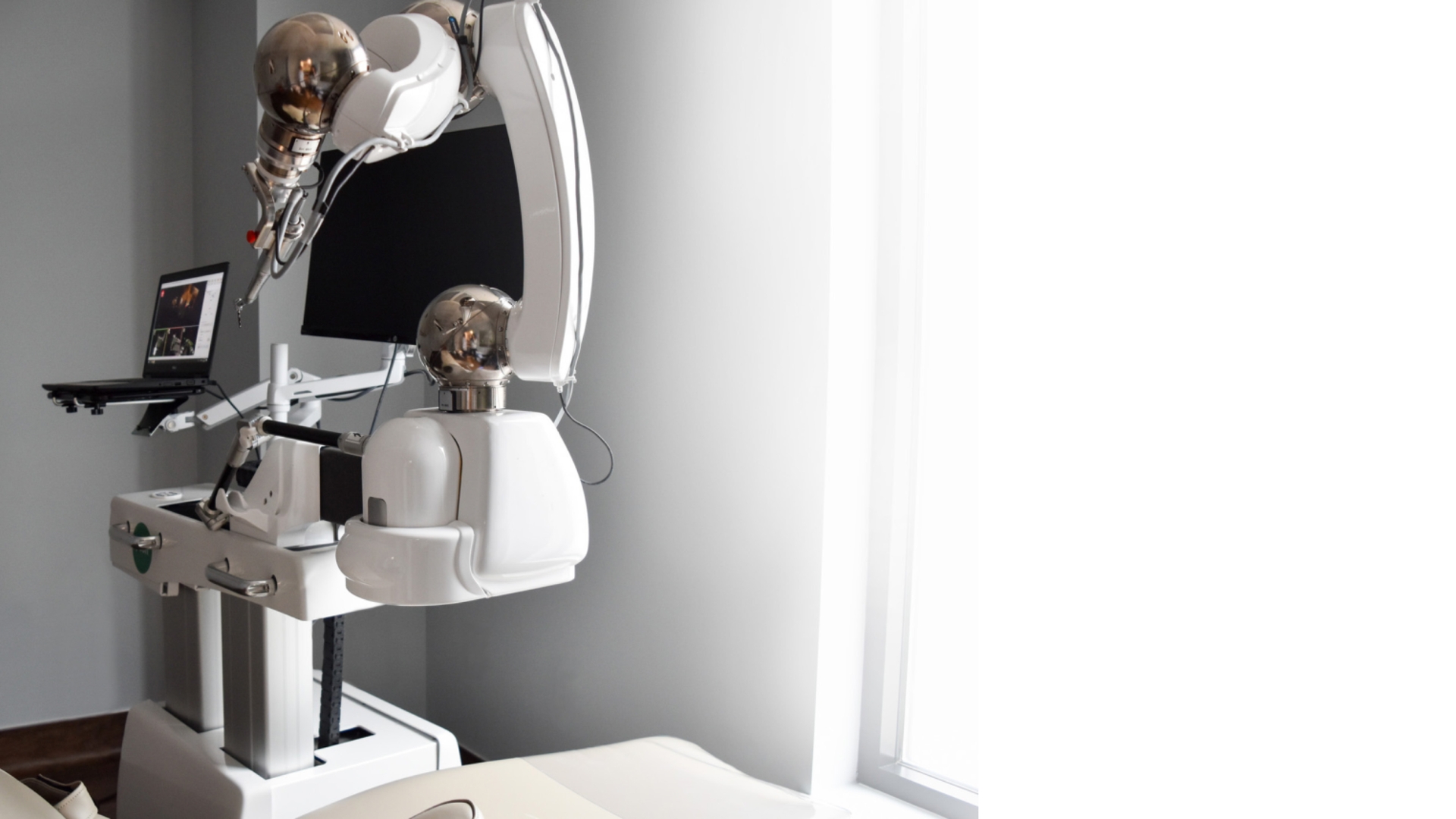 THE FIRST PRACTICE IN COLORADO!
OFFERING ROBOT ASSISTED SURGERY WITH YOMI®.
Yomi is only FDA Cleared Robotic device for oral surgery
CALL FOR AN APPOINTMENT
Call our office to schedule an appointment for any procedure.
(719) 264 - 6070 | Main
3475 BRIARGATE BLVD, #102
COLORADO SPRINGS, CO 80920
CALL FOR AN APPOINTMENT
Call our office to schedule an appointment for any procedure.
(719) 264 - 6070 | Main
contact us
let's get in touch